Grades
CuA1 (Cu-ETP)
CuC1 (Cu-OF)
CuC2 (Cu-OFE)
CuB1
CuTeP
CuAg
Applications
Electrical, electronics, building industries, etc.
Our products
- Standard: wire, round, tube, plate, hollow blank, strip, fasteners, etc.

- Customized: According to drawing
> All our products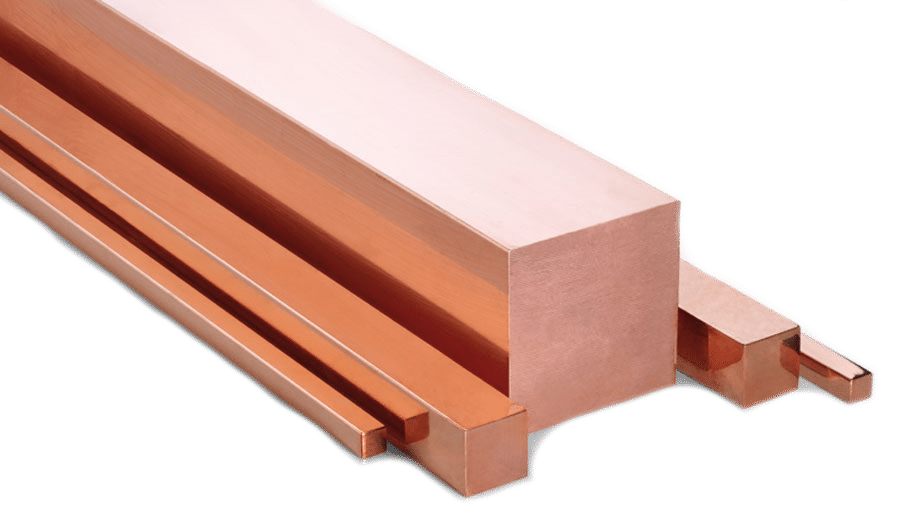 Pure copper
Copper, today a common metal, is the oldest metal used by man. The melting point is not too high, about 1000°C. It has particularly high electrical and thermal conductivity, making it suitable for a wide range of applications.

Indeed, copper can be found in building materials such as roofing, various installations, plumbing fittings and water heaters. In the electrical and electronic industries, copper is used in the production of switches, transformers, motors, cables and many other items. In the mechanical industry, copper is used in the production of capacitors, heat exchangers, ingot molds, valves, clocks and watches.