Grades
CuSn6, CuSn8, CuSn9P
CuSn7, CuSn10, CuSn12
CuSn12P, CuSn12Ni2
CuSn5Zn5Pb5,
CuSn7Zn4Pb7, CuSn11Pb2, CuSn10Pb10, CuSn7Pb15, CuSn5Pb20
See the detailed factsheet of grades
Applications
Automotive, petroleum and marine industries
Our products
Piston pin bushings, flange head bushings, bushings, nuts, etc.
> All our products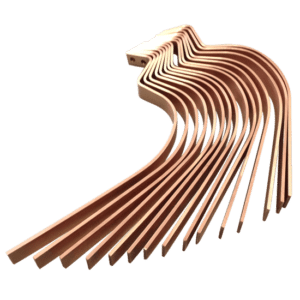 BRONZES
Mainly copper and tin alloy bronzes. Their main characteristics are strength, resistance to wear, medium resistance to corrosion and good electrical conductivity.

Bronzes also stand out for their resistance to shock. They are often used as a friction material facing steel involving high friction.